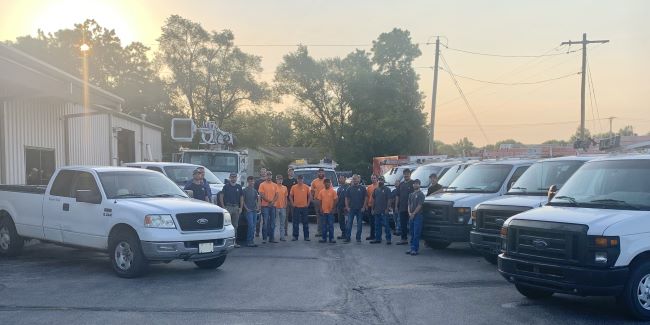 Electri-tech Inc. is a locally owned and operated Electrical Services Contractor located in Wichita KS. The company was started in 1999 and serves customers all across Kansas! Electri-Tech Inc. is a fully, licensed, bonded, and insured company. Our experienced Project Managers and licensed Electricians can handle any residential, commercial, or industrial project or problem! Contact us today for a project bid or an repair estimate!
A team of licensed, electricians provide a variety of electrical services to customers in Wichita, Ks and cities across Kansas.
We have many years of experience serving various different types of commercial, industrial and residential customers.
We are committed to providing the highest, possible, quality, consulting, products and services to all of our customers.